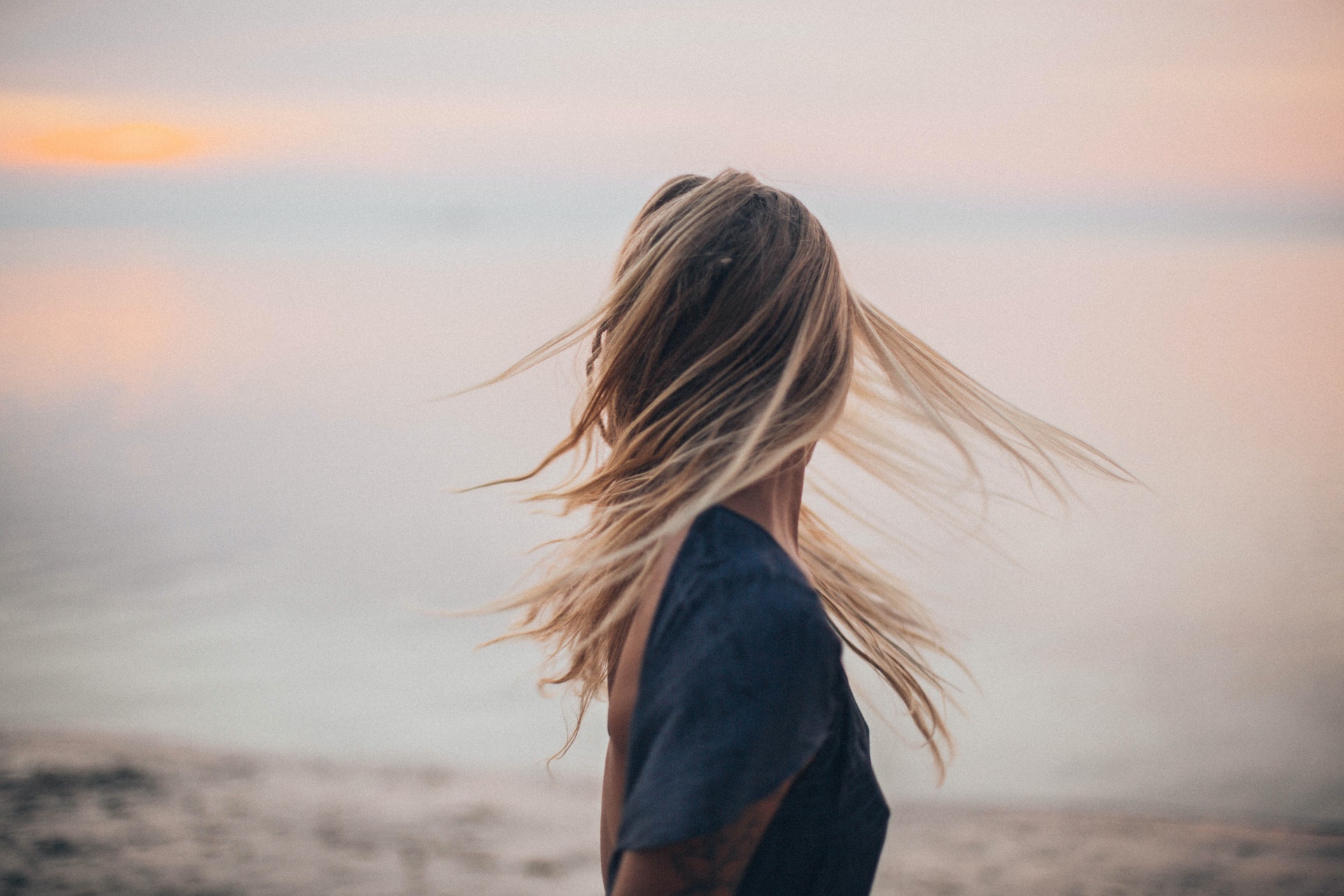 Hair By Krysta
Hair Stylist in Santa Barbara, CA
Featured In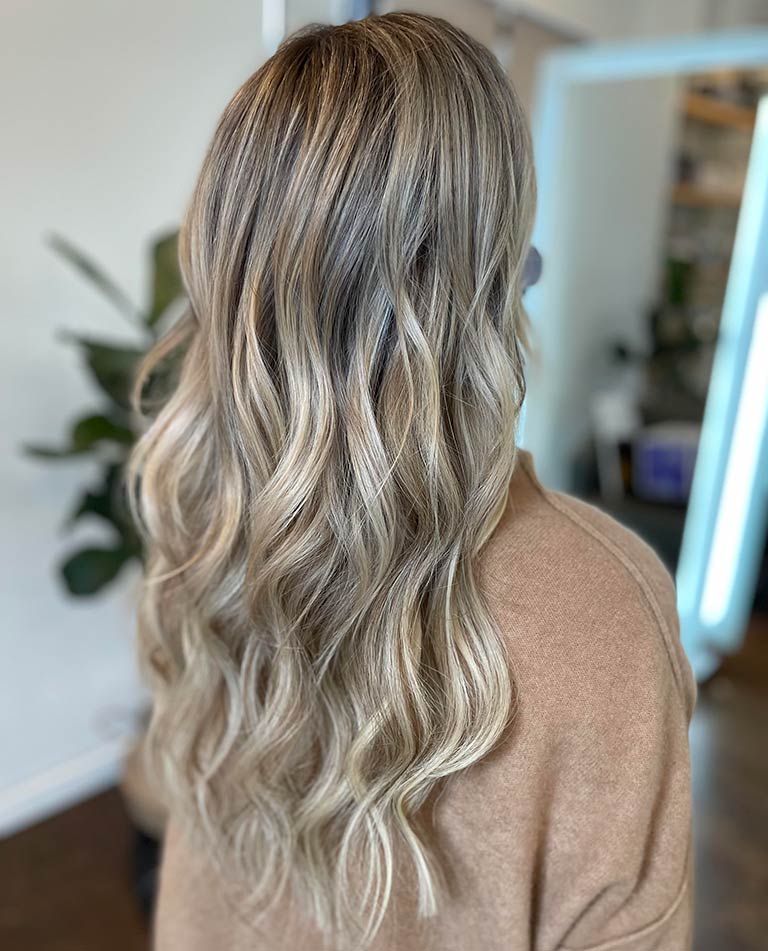 Extensions
For every install there will be a consultation to pick your extensions and a custom color of your natural hair, installation, cut & style.
Extensions are so customizable and a great way to give you the hair you've always wanted. Add one row for a little fullness or go all in and add three for the maximum amount of fullness and length!
Brazilian Blowouts
This popular hair straightening process that has become a go-to for women with frizzy or textured hair.
Through the use of breakthrough bonding technologies, these customizable smoothing treatments actually improve the condition of the hair by creating a protective protein layer around the hair shaft to eliminate frizz and smooth the cuticle.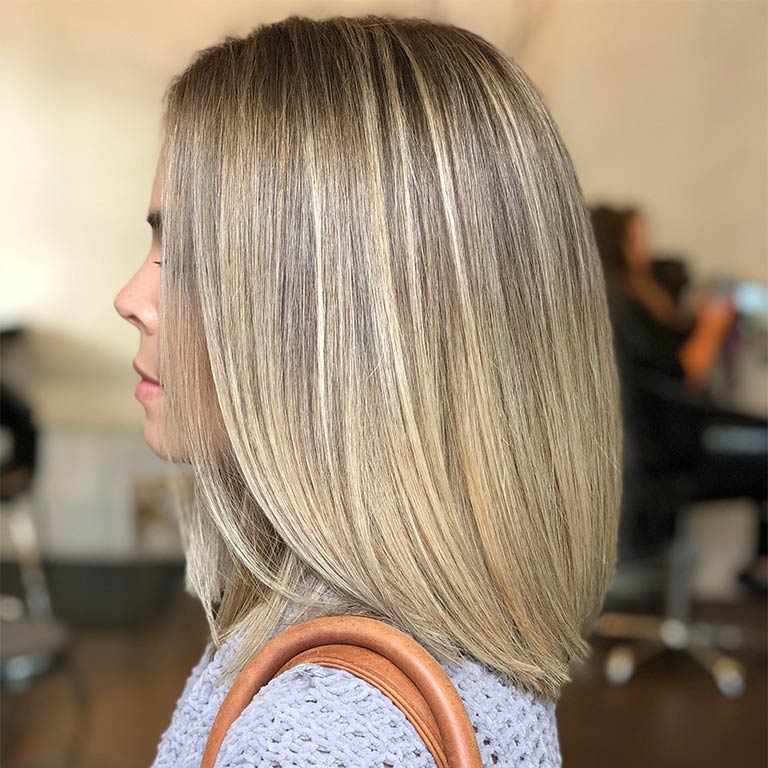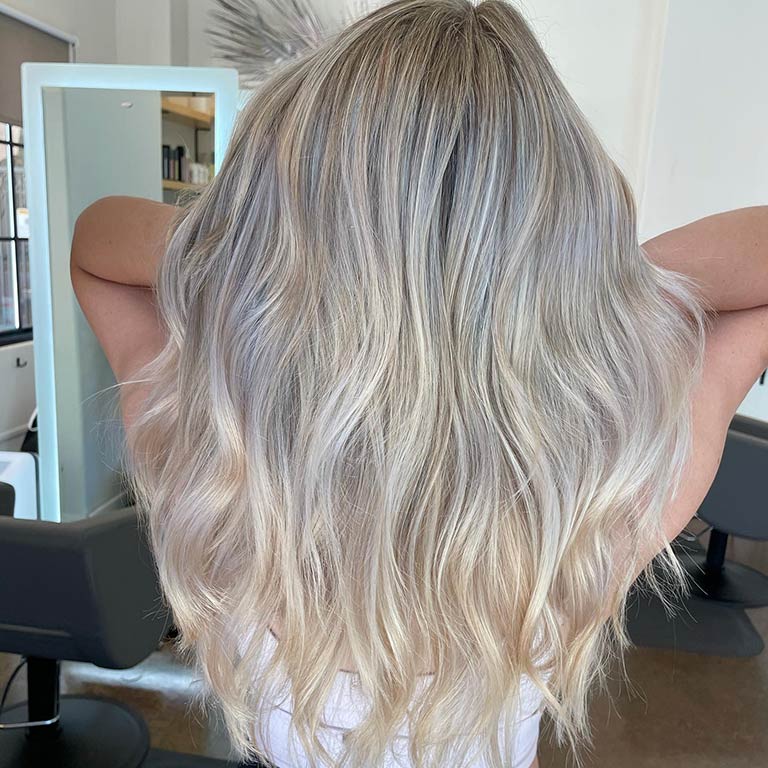 Women's Color and Haircut
Every color and cut service comes with a consultation and a blow-dry! We will go over what you want and what is realistic, as well as instructions for maintenance at home and in the salon!
Krysta is the BEST!!! She's been doing my hair for almost 2 years and recently did my hair for my wedding....and it's always amazing! I enjoy sitting in her chair... read more and chatting about life, she's incredibly easy to be around and somehow this isn't distracting to her doing GREAT work! She's always much more precise than I could do ever hope, she always gives honest feedback and accepts nothing less than perfection! It's SOOO nice knowing you've got a stylist like Krysta, always making you look 100!

Flatlander 8.


12/05/2017

I just can't even begin to explain the absolutely amazing experience I've had with Krysta. First off, she fit me into her schedule quickly. That already deserved 5 stars. Then,... read more she decided to bust out the greatest hair artistry I've ever seen and transformed my hair that was dead, multi-toned, and clearly a quarantine hair disaster to EXACTLY what I wanted and even more! That deserves more than 10 stars. The thing that makes her deserve a million stars more than Yelp will allow me? It's her ability to make you feel beautiful inside AND out. You don't walk out of her salon the same person, but so much more free and confident. Krysta is an honest professional and you can really tell she cares about her clients with how attentive she is to her work. I cannot thank her enough for how beautiful she made me look and feel. I am now a loyal client and trust her with all my hair needs! I'm just so ridiculously happy with my hair and have been smiling all day!

Joyce Z.


1/30/2021

Krysta is great! I recently moved to Santa Barbara and found Krysta through Yelp - she gave me lovely balayage and a very flattering haircut. The salon is cute, clean,... read more and everyone was very nice! I will definitely be returning!

Allie E.


9/28/2017

Being new to the area, I chose Krysta from yelp. Her reviews were good, and she was said to be more affordable than most Santa Barbara stylists. Well let me... read more tell you, I am thrilled with my cut and color. My hair is coarse and wavy, and can be hard to work with. Krysta is VERY skilled and knowledgeable! And she is also very affordable, especially considering the cost of living in this area. I also enjoyed my time with her- she has a sweet personality and is bright and fun to talk to. I would highly recommend Krysta to everyone!

Sam B.


11/30/2017

Krysta brings me back to blonde, always does an excellent job and even better, it's fun chatting with her too! She inspires me to look and feel my best, starting... read more with hair

Sarah P.


3/15/2019

I cannot believe how beautiful a day my daughters wedding was. I called Krysta in a panic because our MUAH team was stuck on the other side of the road... read more closure. She pulled together both hair and makeup for me in one day and made time for 3 of us. You and Leah made our time so fun and relaxing. You knew exactly what we wanted and our pictures of this day will forever be perfect! Thank you from the bottom of our hearts!

Gena R.


1/19/2018

Krysta is literally the sweetest human and the most talented hairstylist I have ever had. I've had platinum hair for about a year and a half but I started growing... read more out my roots which are BLACK and they eventually got so long this I wanted to do something about it. I went to many stylists in southern california and no one was able to successfully blend the black and white colors evenly and to make it look more natural, until I found Krysta and she made sure my hair looked flawless. She wanted to make sure it looked the way I wanted and the way she wanted and we ended with an amazing color! I'm really happy with her work and will continue getting my hair done by her!!!

Alaska Y.


1/19/2018

Great cut - Krysta listened to me and gave me exactly what I asked for, a blunt lob. Very sweet and fun to chat with. Definitely recommend!

Liz L.


11/15/2017

Krysta did such an amazing job on my hair!!! I started from black virgin hair and got a beautiful ashy brown balayage! I knew I could trust Krysta with my... read more hair from the start and she was so sweet and patient with me being new to coloring hair and answered all the questions I had.
They recently redid their salon so it's really beautifully decorated and clean. I was offered coffee, tea, or water and I never felt uncomfortable or unattended to.
I was worried the appointment would eat up a lot of my day but it only took about 2.5 hours, and I really appreciated that the service was within my spending budget.
I'm ecstatic to wear my new hair around! Thank you Krysta!!

Casidy C.


10/05/2019